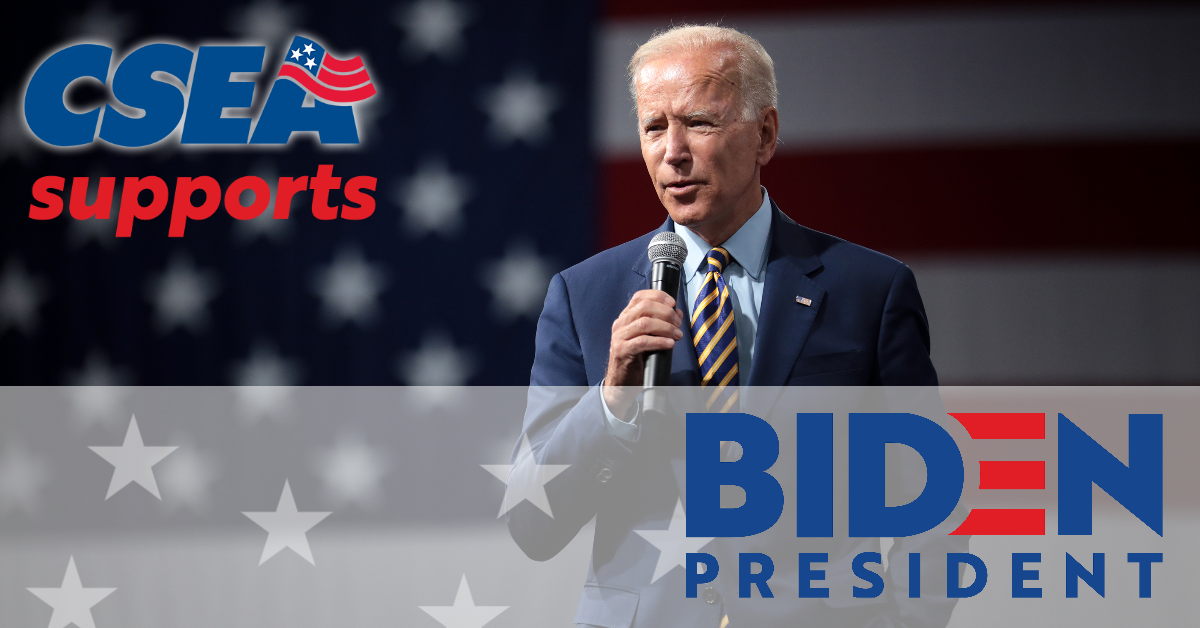 CSEA endorses Joe Biden for President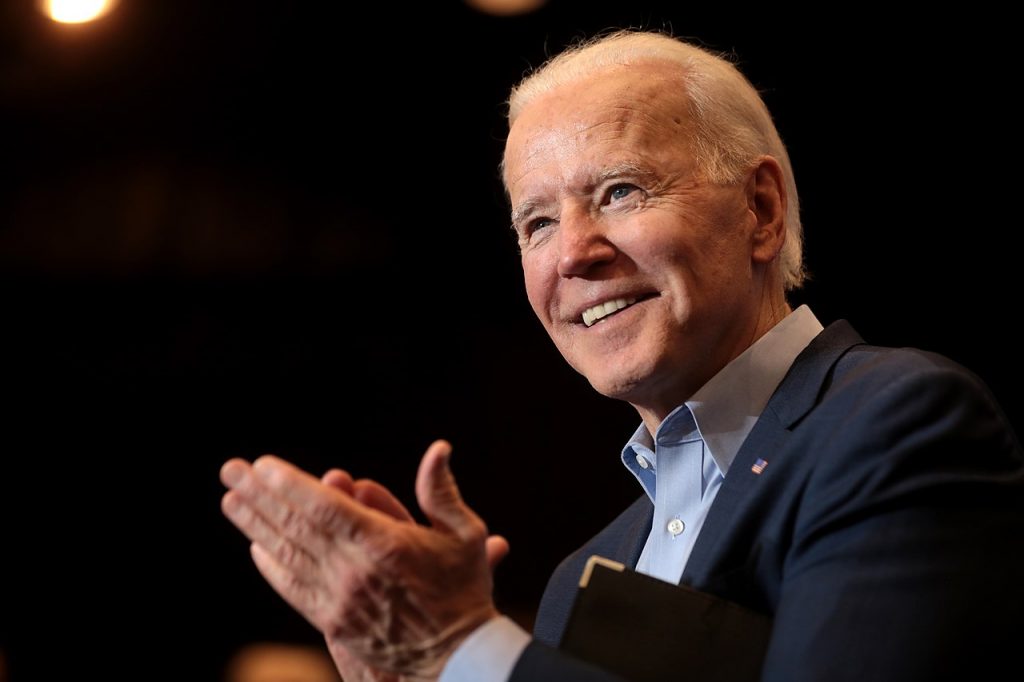 ALBANY — CSEA President Mary E. Sullivan has announced that CSEA is proudly throwing our union's support and political muscle behind electing Joe Biden for President.
Sullivan, in a Labor Day statement, said, "Joe Biden clearly aligns with the majority of issues that concern our union and impact union members, and we're going to do everything in our power to get him elected."
Sullivan noted that the CSEA endorsement aligns with the already-announced endorsement of our international affiliate union, the 1.4 million-member strong American Federation of State, County and Municipal Employees (AFSCME), of which we are the largest affiliate.
"We are proud to join our millions of union sisters and brothers in AFSCME in supporting Joe Biden, who has a long history of being a strong ally to working women and men," Sullivan said. "Unlike the current administration, Joe Biden has plans to move us forward on the issues that matter most to working Americans, and we urge all union members to vote to elect him President."
Sullivan pointed to the Biden plan to get the Coronavirus under control throughout the country as one key difference between the candidates.
"In their response to COVID-19, our current administration was fine with letting states set their own patchwork rules and ignoring the science," Sullivan said. "Joe Biden has called for a comprehensive public health strategy to slow the virus' spread, as well as an economic response that delivers real relief for workers and small businesses, and preserves the public services that CSEA members provide." There were many other important differences between the candidates, on issues such as Social Security, health care, tax fairness, and fiscal relief for states and local governments.
Sullivan made the union's endorsement after a thorough review of the records of both major party candidates on issues important to workers, as well as conducting a survey of tens of thousands of union members, which showed clear support for Biden when it came to those issues.
CSEA activists will participate in campaign events leading up to the November elections and will conduct activities throughout the state to ensure voter turnout is strong in the elections. CSEA is encouraging union members to take advantage of early voting opportunities leading up to November 3, and to sign up as poll workers for the election.
Links: