Recognizing those who are building our union STRONGER!


CSEA is currently seeking nominations for our Organizing Awards!

Nominations for our union's two annual organizing awards, the Nadra Floyd Award (for external union-building) and the Membership Achievement Award (for internal union-building) are being accepted through July 31.
The awards recognize individuals or groups that have strengthened our union by either organizing new members or helping non-members to join.
Organizing Department
EMPOWERING WORKERS SINCE 1910
Are you unhappy on the job? • Are your bosses not listening? • Are you concerned about safety for yourself and others? • Is your pay low for the work you do? • Do you have little or no real benefits? • Are you worried about retirement? • Would you like to make your workplace better for everyone? Maybe it's time to organize a Union at your workplace!
Please note: CSEA Organizing staff are trained to keep all conversations about organizing your workplace completely confidential, so no one need be concerned about retaliation.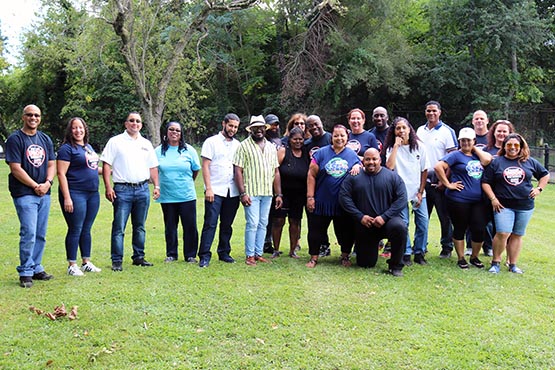 Need a Union at your workplace?
Do you want more information?
Contact the CSEA Organizing Department
(800) 342-4146, ext. 1401
143 Washington Avenue
Albany, NY 12210