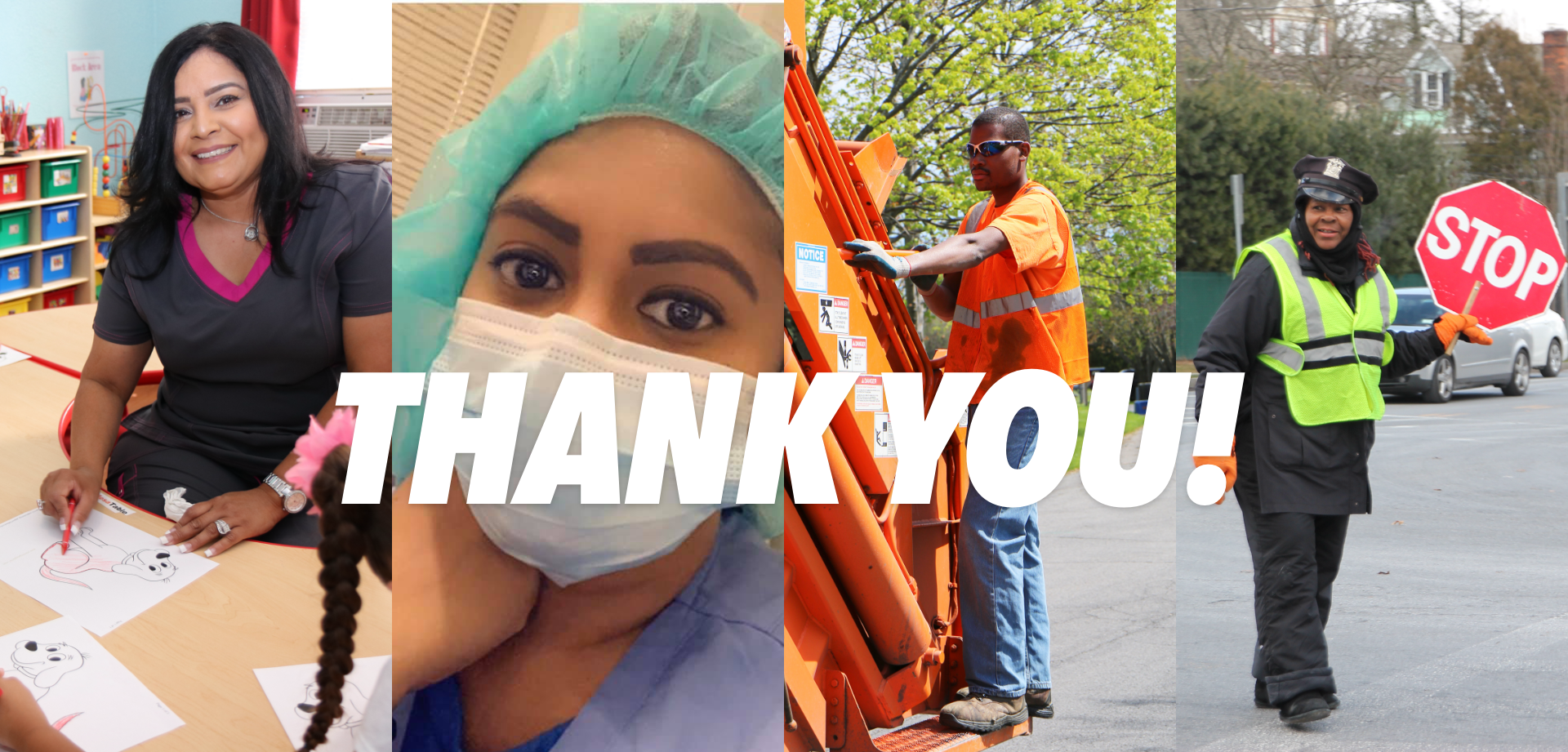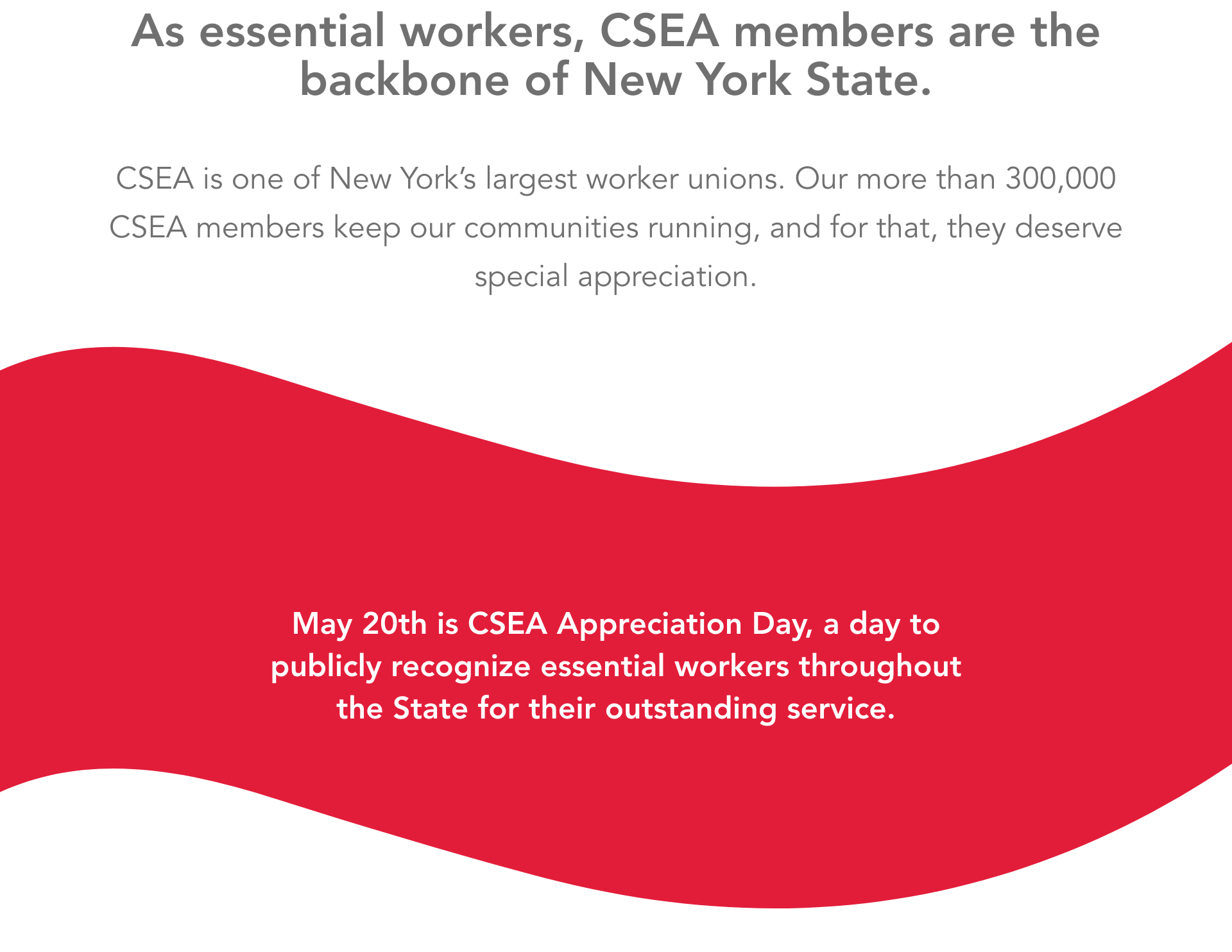 All CSEA workers are essential – whether in the public or private sector – our workers are essential every day and throughout the pandemic. Tens of thousands of CSEA members remain on the job providing many critical services to people in New York State and in communities throughout New York.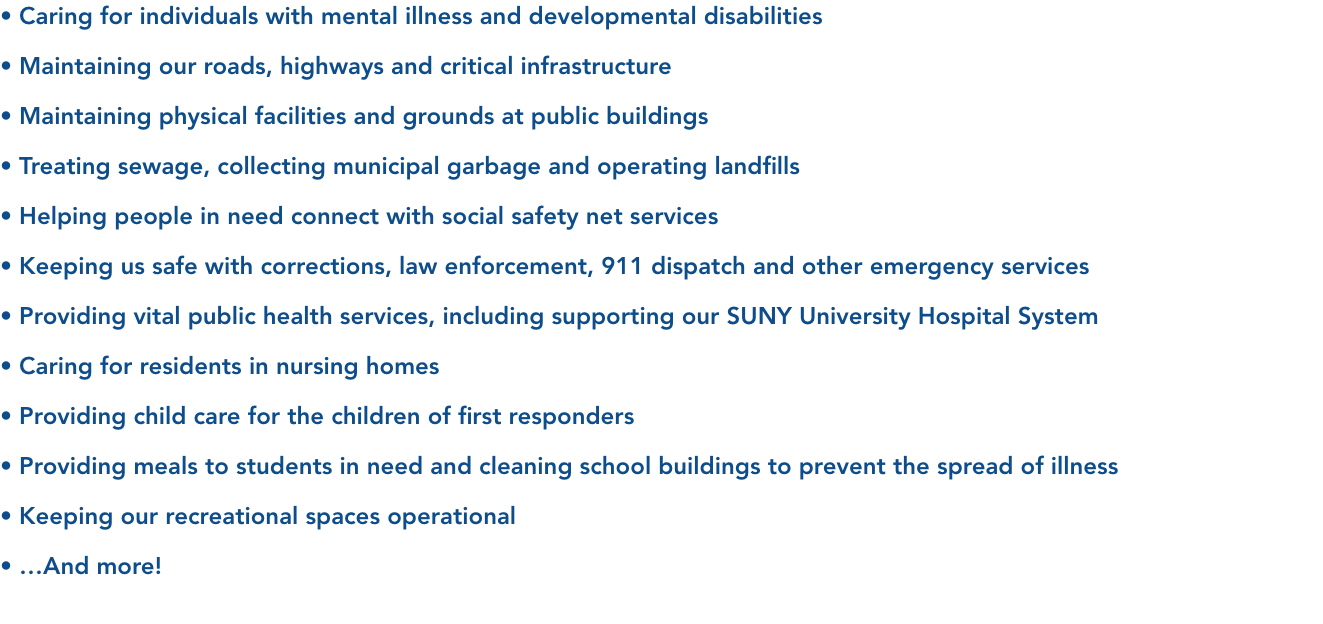 THANK A CSEA WORKER!
Say thank you to workers across New York State and our communities this CSEA Appreciation Day when you sign our letter!