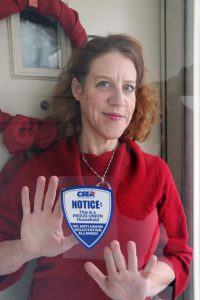 "I'm putting this decal on my door to tell everyone that this is a proud union household. If anyone came to my door to try to get me to quit our union, I'd say 'no way' and shut the door right in their face.
Being a union member is important to me. It protects me, my wages and my pension. I would never quit our union because it protects my rights and my livelihood."
— Gina Barbato, Onondaga County Department of Social Services
Gina Barbato, an income maintenance specialist at the Onondaga County Department of Social Services, posts a CSEA Proud Union Household window cling to the front door of her home to warn
anti-union groups to stay away. CSEA members from across the state are posting the decals on their doors in light of the news that anti-union groups are traveling around the state to try to get our members to quit our union.
---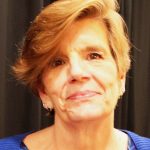 "I arrived at the Empire State Plaza concourse around 11 a.m. to help pass out materials to our members. I entered the concourse and saw five people in Christmas costumes distributing anti-union materials to our members. I was approached [by the people]. I said, 'No thanks' and kept walking.
I was the first one there and planned to meet with other members. I was wearing my Never Quit button and carrying a poster.
This young woman dressed as an elf came right up to me and got in my personal space asking if I was a union member. I ignored her, but she asked three more times.
Each time, I said 'Step back and get away from me.'
Suddenly, five other elves ran up to me. I told them all, 'When I say step back and leave me alone, it doesn't mean you continue to get in my face!'"
— Cindy Stiles, president, Motor Vehicle Local
---
"My co-worker Todd LaPan and I were eating lunch in the [Empire State Plaza] concourse that day and were approached [twice]by individuals trying to get us to quit our union. I told them that we had no interest, and [one of the individuals]asked, 'Don't you want extra money for Christmas?' I said, 'Yeah, you may save a few dollars in the beginning, but lose benefits, perks and money on the back end.'
He tried to keep pushing and I let him know in no uncertain terms that we were not interested! "
— Tom Bushnell, office assistant 2, New York State Education Department
---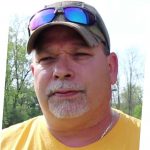 "These people are lucky they didn't show up at my door. The first day they got here to Albany, I was getting texts and emails. Most people were angry because they were being bothered at home and didn't like the fact that they had their personal information. Another member from Troy got a flier inside his mailbox. I told him to report that to the post office. That's illegal."
— Greg Kipp, president, Albany County Local
---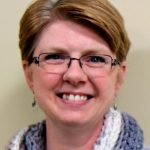 "I had just received an email from our region that these people were going around, and I'm sitting on my couch when the doorbell rings. I'm wearing my CSEA shirt and this woman at the door starts telling me how I can save money if I quit my union. I thought, 'Wow, this is weird. I just heard these people were out knocking on doors and here she is.'
She saw my CSEA shirt and maybe sensed I was an activist because she asked if I was involved in the union. I proudly told her I am the unit president at Cohoes School District.
She asked a question and I told her that I would never leave my union. I explained that where we work, we have a good working relationship with management, but that could change at any time and I know if I ever need anything, such as a labor representative, an attorney, anything, I just pick up the phone.
That is security to me and I'm not giving that up for anything. She said she never heard the 'other side of the story' before."
— Donna Trombley, president, Cohoes City School District Operational Unit
---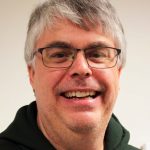 "I think what I am most proud of is how proud our members were when they reported how they turned these people away and told them they were definitely not interested in giving up their union. I got so many texts and emails. Our members are educated. Maybe this kind of thing goes over better in other states, but not here in New York. From what I heard, they found that out."
— Mike Osborne, president, New York State Thruway Authority Local
---
"It was late and cold when my doorbell rang. Right away, they had two strikes against them.
The woman asked for me by name and if I worked for state government. She was peering down at her phone. I don't know if she had a script or what, but I asked who she was and what this was about. She asked if I had heard of the recent Supreme Court case. I replied that 'Yes, I was aware of many recent court cases.' When she said Janus, I knew why she was there.
I said, 'Oh, you're the union-busting people!' I told her not to waste her time.
As she was backing off my porch, she turned and asked, 'Do you really love your union that much?' I replied, 'Deeply.'"
— Sam Morris, engineer, New York State Thruway Authority