FOR IMMEDIATE RELEASE
CSEA President Danny Donohue Says Supreme Court Caved to Greedy Corporate CEOs and the Wealthy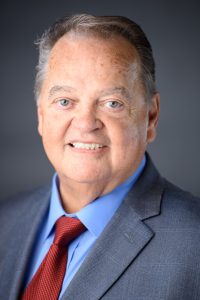 ALBANY, N.Y. – Civil Service Employees Association President Danny Donohue responded to today's U.S. Supreme Court ruling in the Janus v. AFSCME Council 31 case with the following statement:
"It's outrageous that the Supreme Court caved to greedy corporate CEOs and the wealthy instead of supporting the rights of hardworking Americans.
Let me be clear. This case wasn't about fairness or even free speech. It was just another scheme for the rich to get richer by destroying unions and silencing working people. I can tell you right now it's not going to work.
Our members won't be fooled into giving up everything unions have fought so hard for.
Workers in New York, the most unionized state in the country, know the value strong unions provide workers, families and communities. Our members will stick with our union because unions help workers get better wages and health benefits, improve workplace safety, and protect their pensions.
CSEA has been around for more than a hundred years and we're not going anywhere. Stay Union. Stay Strong!"
Statement from Central Region President Colleen Wheaton: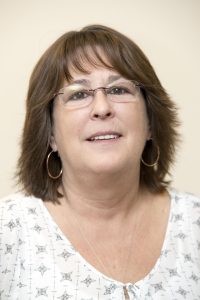 "This will not be the demise of unions that some are hoping for. In CSEA we've been talking with our members to make sure they know what's at stake and we're convinced they will see through this scheme to take away their power.
We see this as an opportunity to unite and grow stronger. Our members know there's no such thing as a free lunch and they understand the value and power of sticking together for the protections and security our union offers, and they're not going to quit on that."
# # #
Media Contact:
CSEA Communications Specialist Mark Kotzin
(315) 433-0050
About Colleen Wheaton:
Colleen Wheaton is currently serving her third elected term as CSEA's Central Region president, having been first elected to that office in February 2008. She works as a Secretary at SUNY Potsdam, where she has been employed since 1984. As Region President, Wheaton oversees the elected union officers throughout 20 counties in Central New York, advocating on behalf of about 45,000 active and retired workers.      Full biography          Download a high-resolution headshot 
About CSEA:
The Civil Service Employees Association (CSEA) is one of the largest and most influential unions in New York and the United States. CSEA has about 300,000 members and represents state, county, municipal, school district, child care, and private sector employees. CSEA represents more than 45,000 active and retired workers throughout Central New York. Formed in 1910, CSEA has improved the lives of hardworking New Yorkers for more than 100 years and is the largest affiliate of the American Federation of State, County, and Municipal Employees (AFSCME). For more information, visit CSEANY.org.