SYRACUSE — CSEA showed up recently to a rally and press conference to support our union brothers and sisters belonging to the Communications Workers of America (CWA) in Syracuse.
CSEA Central Region President Kenny Greenleaf, Political Action Coordinator Josh Schick and Communications Specialist Mark Kotzin attended on behalf of our union. The event was held to support the workers at an AT&T call center in downtown Syracuse, where, despite strong productivity and the company's record profits, AT&T recently announced the call center's closure, relocating 150 jobs to Florida, which is a right-to-work state. They gave call center workers a week to make the difficult decision whether or not to move their families to Florida.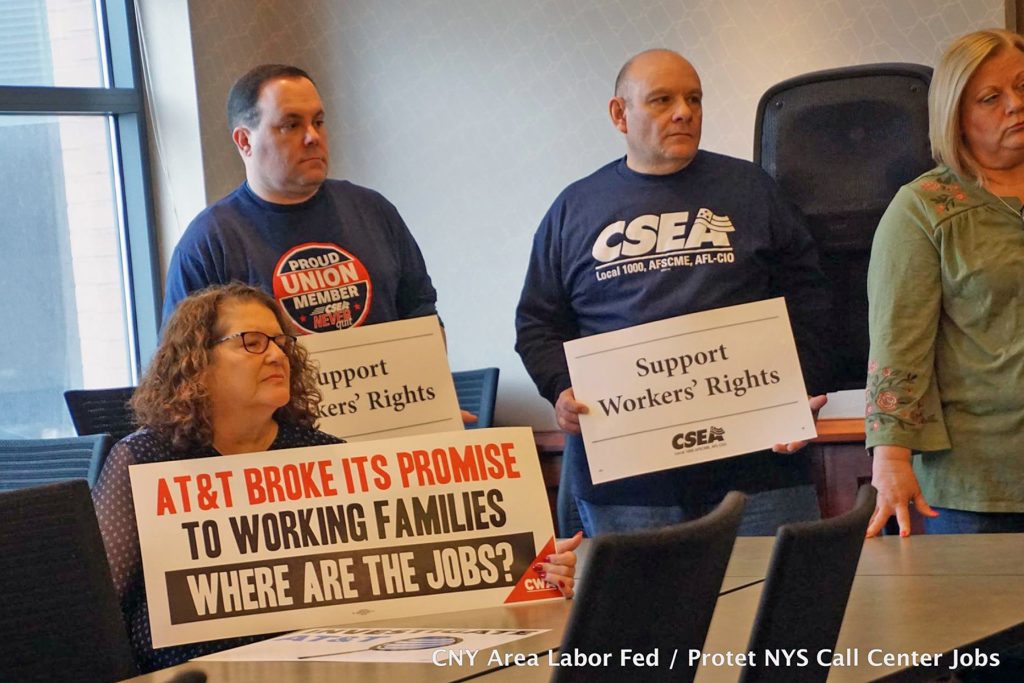 CWA activists claimed that the company was making the move to cut labor costs by going to a right-to-work state. They said the call center closure would have a multi-million dollar negative economic impact in the Syracuse community. Many local elected leaders also took part in the event to protest the call center's closure, and urged the company to reconsider their decision.
"We were proud to stand with our union brothers and sisters and our elected officials to show our support and call for AT&T to rethink this closure. This move will hurt working families in Central New York and our economy," Greenleaf said.