HERKIMER — Boosting membership meeting turnout can be a challenge for many local and unit officers.
But Herkimer BOCES Unit officers used "out-of-the-box" thinking to figure out a way to more than quadruple the number of attendees at a recent membership meeting.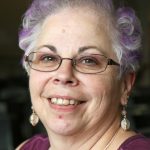 Herkimer BOCES Unit President Lucinda Richards was tired of holding meetings at which only the same handful of people showed up. She also knew why some members weren't coming to meetings.
"A lot of the members didn't attend past meetings because they had little ones at home that they didn't have daycare for," she said.
Because the BOCES runs an early childhood program for students, Richards came up with an innovative win-win arrangement to have some of the program's students provide free daycare during the meeting. Her members had someone to watch their children, and the students received required work-based learning hours.
Richards didn't stop there. She held her meeting after work, when people were likely to be eating dinner, so she arranged for students in the BOCES culinary program to provide a catered dinner for her members.
She also had representatives from our union's member benefits and insurance programs attend to provide valuable information.
The result? Overall, about half of the unit members showed up.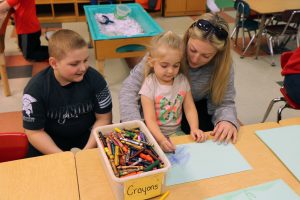 "We had probably 15 members who had never attended a meeting before," Richards said. "I think it was very successful. We just had to think of things out of the box to encourage members to attend."
For members with young children, it was a welcome change.
"It's hard having to get a babysitter, so I don't usually go to union meetings," said Teacher Aide Melissa Smith, who brought her young children with her to the meeting.
"I think it's a really good thing that our union did this for us so we can hear first hand what's going on," said Teacher Aide Jamie Elthorp, mother of two young children. "This made it a lot easier and possible for me to come."
— Mark M. Kotzin