WATKINS GLEN — CSEA is mourning the tragic death of longtime Schuyler County union activist Sue Brill, 57, who died in an early morning house fire.
Brill had worked for the county for 35 years, most recently as an employment supervisor in the Department of Social Services. She served in several leadership capacities within the union, including several terms as Schuyler County Administrative Unit president and Local president.
Brill was remembered as an activist who advocated strongly on behalf of her members, especially when it came to the important issue of worksite security.
Brill was serving as president of our union in Schuyler County in 1992 when shots rang out in the Social Services Department. An angry 'deadbeat dad' murdered four of her co-workers before turning his gun on himself. Brill was first to call CSEA to report the incident while still hiding under her desk in the County Office Building in Watkins Glen. She helped facilitate the union's investigation of the shooting and our subsequent response. That tragedy led to urgently-needed reforms to worksite security throughout public offices in the state.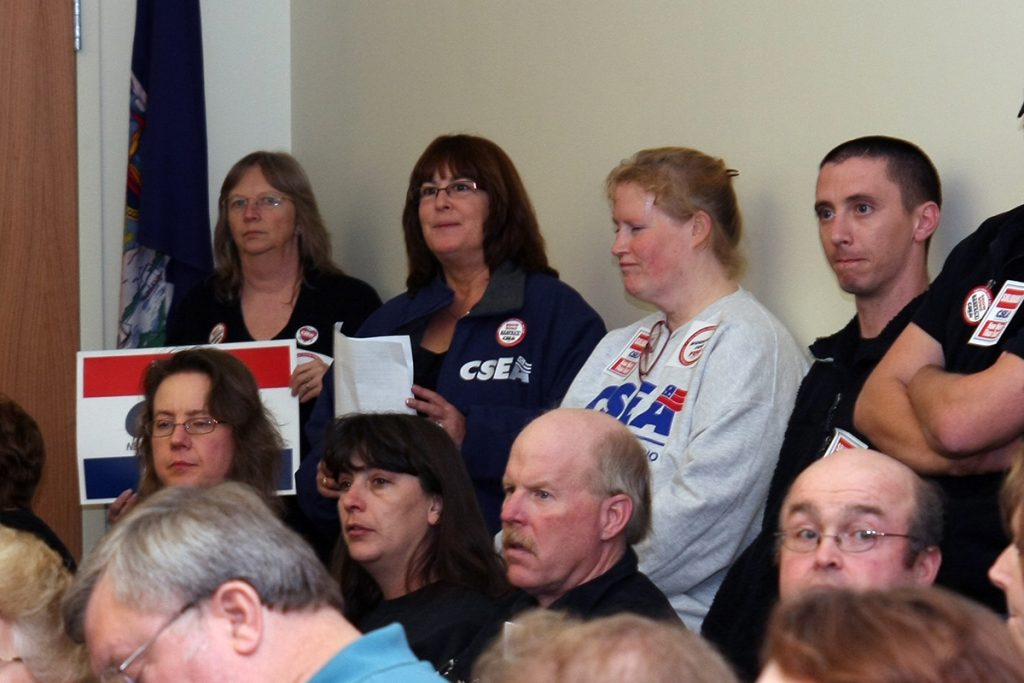 Brill also served as vice president of the AFL-CIO's Chemung/Schuyler Labor Assembly.
CSEA Central Region President Colleen Wheaton said all of CSEA mourns Brill's loss.
"Sue was as dedicated an activist as they come. Our prayers and condolences go out to Sue's friends, family and co-workers," she said. "She will be missed by many throughout our union."
— Mark M. Kotzin