CORTLAND — Our Region's annual observance of Workers' Memorial Day took on an even deeper, more somber tone this year, as we were joined by the widow and family of a State DOT worker from Central New York who recently died from his injuries sustained at work.
Alycia Haus, wife of CSEA member Dennis "Matt" Howe, attended our ceremony on the campus of SUNY Cortland at the invitation of CSEA Central Region President Kenny Greenleaf. Howe died in March after a tractor-trailer hit the DOT truck he was working in alongside State Route 17 in Tioga County.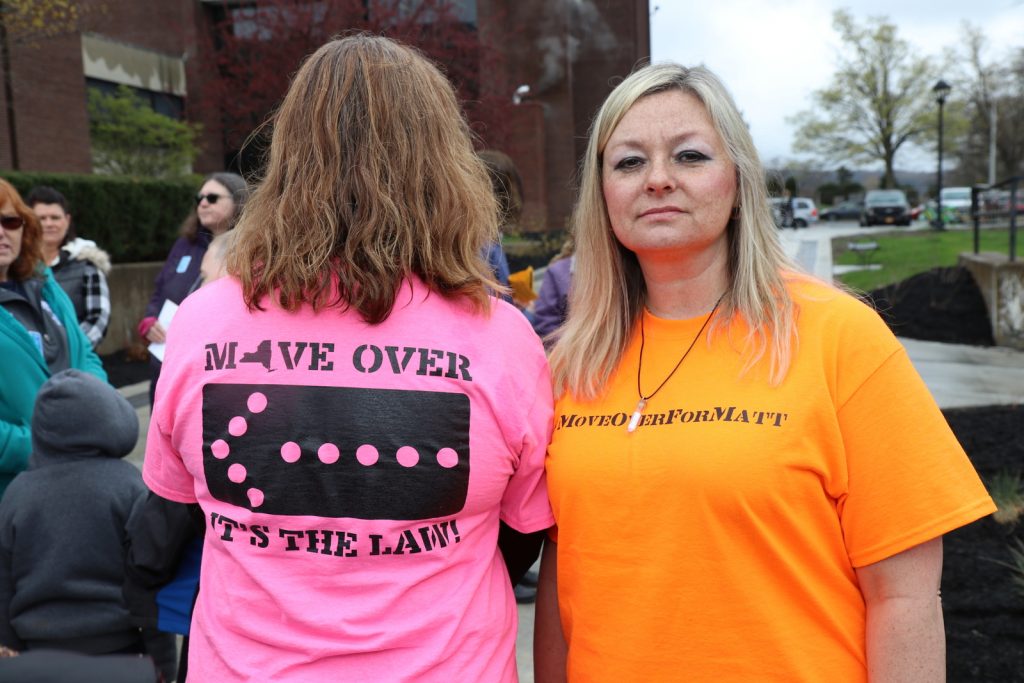 Haus and several of her family members joined dozens of CSEA Central Region activists and leaders in the outdoor observance, put together by the Region's Safety and Health Committee. Since 2010, the committee has commemorated International Workers' Memorial Day every year with a tree planting ceremony and dedication of a "living memorial." This year marked our tenth ceremony, halfway to our goal of planting a living memorial in each of our twenty counties. Cortland County now joins the list of existing CSEA living memorials in Onondaga, Jefferson, Schuyler, Broome, Oneida, St. Lawrence, Oswego, Otsego and Seneca counties.
During the ceremony, Greenleaf reminded those assembled that everyone deserves safety at work.
"Every year, we use this opportunity to recommit ourselves to the idea of preventing unnecessary workplace deaths and tragedies," he said. "Safe jobs are every workers' right, and we pray for the year that we have no names of members killed on the job to read aloud. Sadly, every year we add more names to this list."
Safety and Health Committee Chair Joe Miceli read aloud the names of the following CSEA members who died on the job since last year's observance:
Jean MacDonald, CSEA Town of Hempstead Local 880 • November 14, 2018
Jeffrey Farrell, CSEA Monroe County Local 828 • January 18, 2019
Dennis "Matt" Howe, CSEA Southern Tier State Employees Local 002 • March 18, 2019
The ceremony was held surrounding a weeping cherry tree the Committee purchased, planted by CSEA members working at SUNY Cortland. Committee member Tom Hingher then installed the plaque dedicating it as a living memorial. City of Cortland Mayor Brian Tobin also spoke about the importance of workplace safety.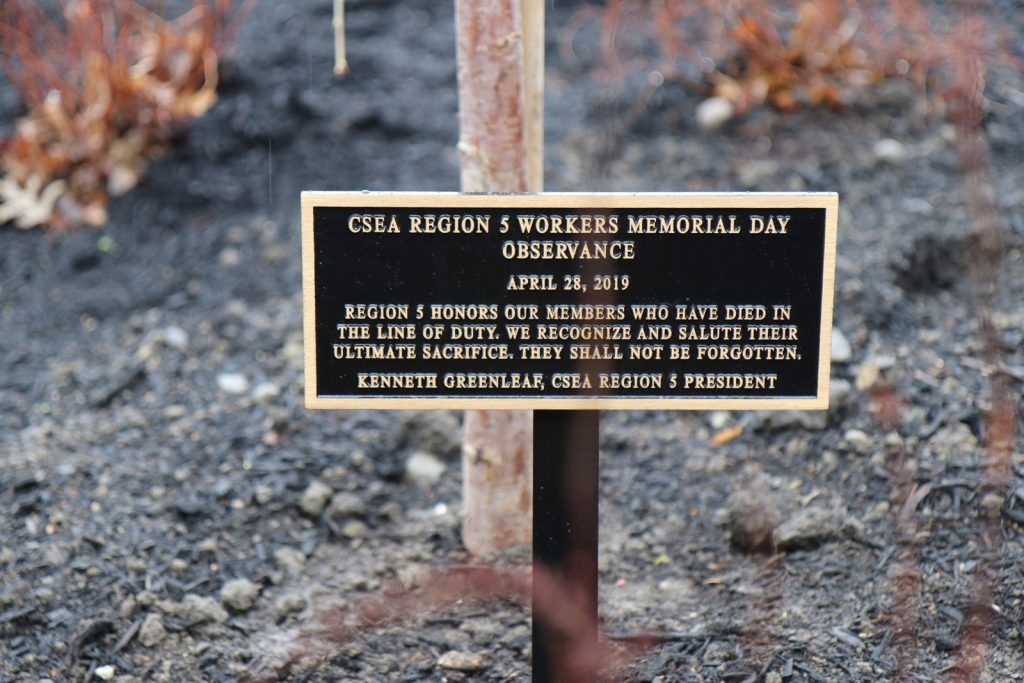 CSEA Occupational Safety and Health Specialist Josh Kemp also addressed the crowd, urging them to remember workers whose deaths were perhaps related to their jobs, but not necessarily caused by them, and to remain vigilant regarding workplace safety hazards and concerns.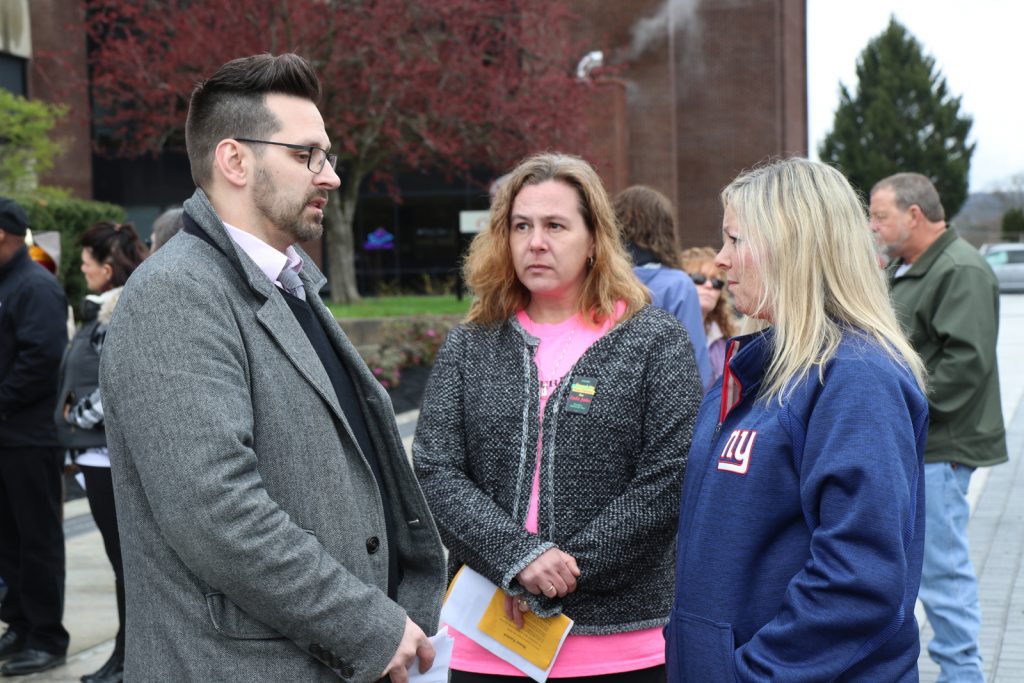 Here's a video highlighting our observance, by CSEA Communications Specialist Mark Kotzin.