Rochester — For the second time in three years, record flooding along the southern shore of Lake Ontario and the tributaries of the St. Lawrence River are fracturing nerves of elected officials, homeowners and businesses alike. Extreme weather events and excessive flooding continue to be one of the most pressing issues facing residents and local governments, oftentimes relying on CSEA members to be first responders when crises occur.
On June 10, Gov. Andrew Cuomo addressed more than 300 stakeholders in Rochester outlining a new initiative called the REDI program, which he first revealed in May. At the conference, the Governor announced the creation of the Lake Ontario Resiliency and Economic Development Initiative (REDI). Governor Cuomo called it a long-term solution effort and will offer $300 million in new funding for struggling communities along the lake, St. Lawrence River and bordering tributaries.
New York state and local municipalities have been rolling out emergency resources along the lake as water levels have exceeded the record highs of 2017 when the state spent $100 million to repair damage to waterfront parks, properties and businesses.
CSEA member Dylan Crary, a Monroe County Park Supervisor at Ontario Beach Park, says his team needed to control the situation this year by making things happen first rather than responding to it after the fact.
"We have learned a lot on how to manage and move water so there are no interruptions of service here at the park. We have seen this before, so now we know how to work together with other municipalities to make sure the job gets done. Despite high river and lake levels, seeing some sandbags, a smaller beach front and some ponding in grassy areas, people are still going to come down here. We want to make sure their park experience is as enjoyable as possible."
Crary, who also did a stint in the US Army, says communication between the Monroe County Department of Environmental Services team, NYS DOT employees and local government DPW workers, New York Army National Guard and the US Army Corps of Engineers has enhanced their mitigation efforts. "Our coordinated efforts yield better results and we continue to adapt to whatever comes our way. We have a great crew here and the result of our work speaks for itself."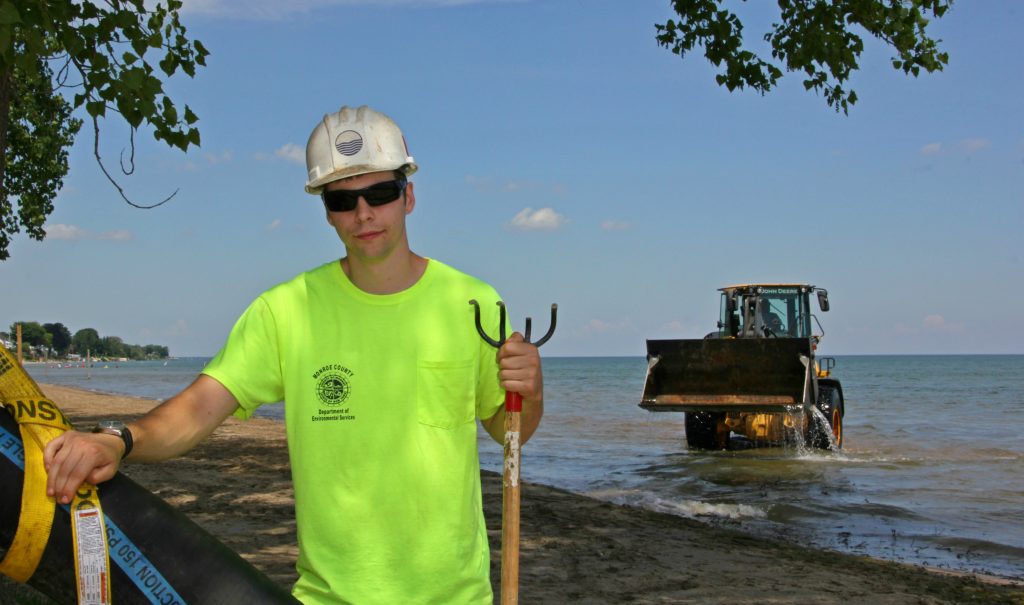 State Park workers adjust to a new normal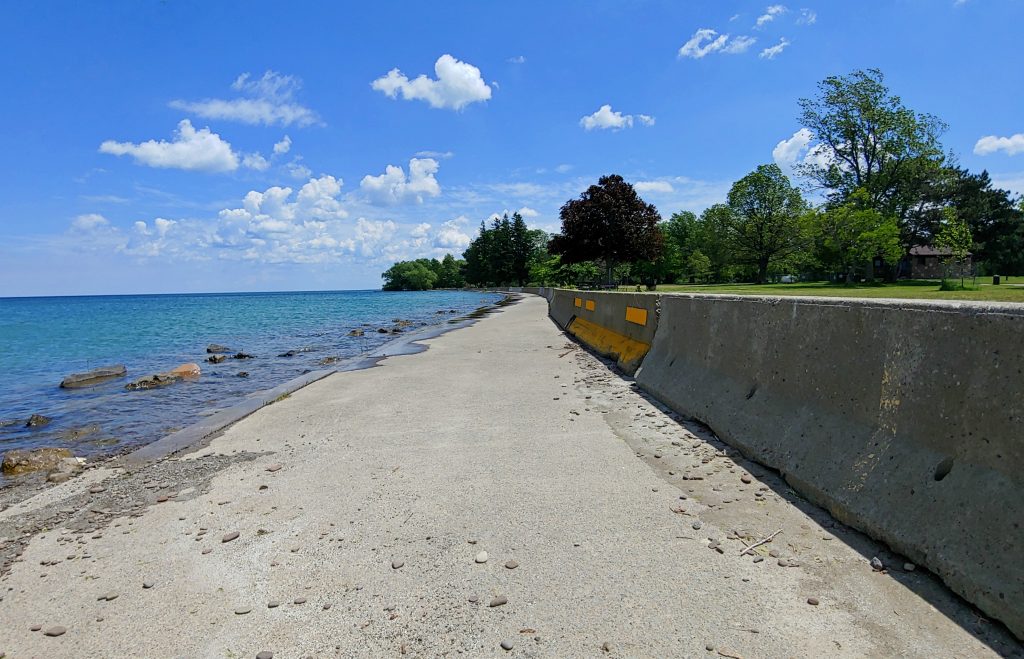 At Hamlin Beach State Park, large concrete barriers are still helping with erosion efforts in Area 1 at the shore. Park officials say they were being proactive leaving them in place after the 2017 flooding even though some visitors called them unsightly and unnecessary. "We did the right thing by leaving them there," said Park Manager II Kate Gross. She added, "This year's flooding was worse than before and it was not completely unexpected."
"I guess flood mitigation work has become the new normal," said CSEA member and Electrician John Wolfer who has worked for the Genesee State Parks Region for 14 years. "We send workers where they need to go if there is a demand. If we need people at Hamlin Beach State Park, we'll send a crew from Letchworth State Park. We have to remain flexible. That is our job," he said.
"I really love working here at the park," said CSEA member Josh Flannery, who was cutting grass near Area 4 on a recent summer day. He added, "While the flood efforts take up some of our time during the spring months, we are basically back on summer schedule with keeping the park in good working condition. Take a look around, this place is beautiful."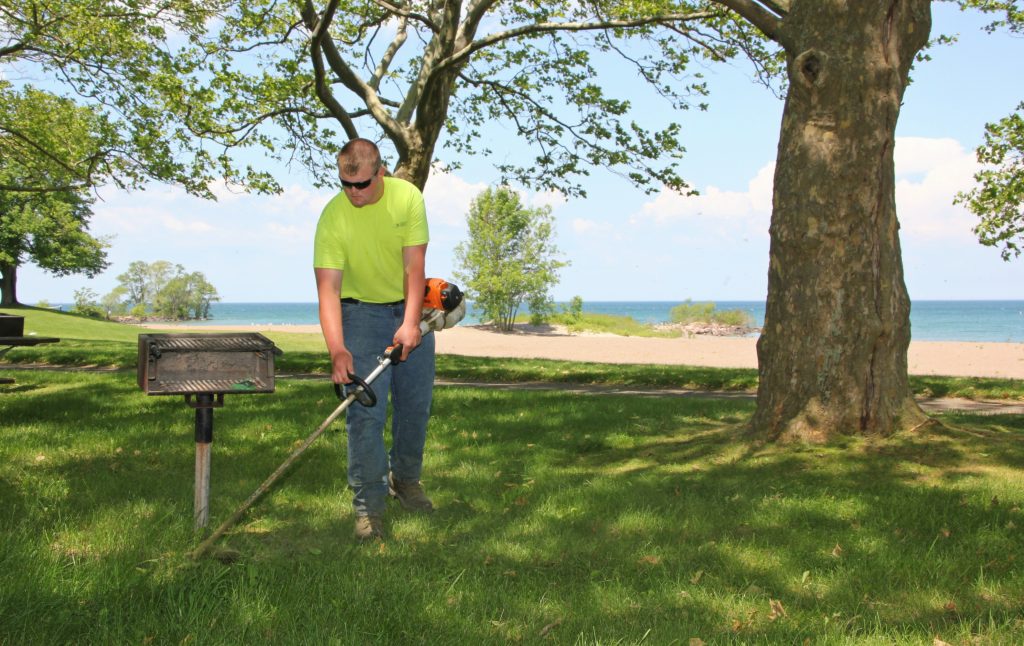 The eight lakefront watershed counties in the REDI plan include Niagara, Orleans, Monroe, Wayne, Cayuga, Oswego, Jefferson and St. Lawrence. State officials estimate funds for soft and hard infrastructure projects may be available before Labor Day of this year.
– Ove Overmyer