New York – Today, April 9 is National Library Workers Day — a day to recognize the hard work, dedication, and expertise of all library support staff and librarians. CSEA salutes all our hard working library employees throughout New York State.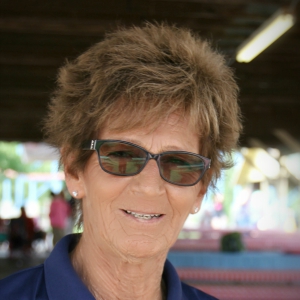 WNY — "National Library Week is a time to recognize library employees for their expertise and leadership skills who often go above and beyond the call of duty. This commemoration should also remind the public that library workers serve as community compasses that lead users to endless opportunities for engagement, enrichment and personal development. Libraries are vital essential services and should be held in the highest regard."
-Kathy Button
CSEA Western Region President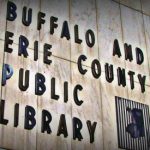 Buffalo — "National Library Week is one of the more popular campaigns to promote literacy. During this week, we have several children's programs going on at the Central Library along with the 28 city and suburban libraries. It's also a chance to recognize the great work we do here in Buffalo and Erie County.
National Library Week is also a great week to show our political leaders that libraries are valued entities and that we do matter to our communities. This is when we often prove to the politicians and public leaders that they should increase our funding for more programming and for our Book Mobile.
As a city library, we are very fortunate that we were given the opportunity to have a Book Mobile. Our Book Mobile is at most events going on in our community.  Having the Book Mobile is a blessing for our seniors who cannot get to a library.  We service many of the senior centers and nursing homes — without these programs I feel our community would be at a great loss."
-Denise M. Sweet
Library Clerk / Media Room
Central Library of Buffalo & Erie County
CSEA Local 815
About the Buffalo & Erie County Library System:
The Buffalo & Erie County Public Library System consists of a Central Library, eight branches in the City of Buffalo and 22 contracting member libraries which operate in 28 facilities outside the City of Buffalo. The libraries serve as centers of information, education, culture and entertainment for the residents of Erie County. CSEA represents hundreds of library employees throughout the system.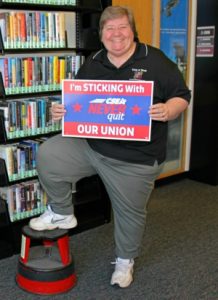 Rochester — "National Library Week is a reminder of all the great work going on in our local communities. Today the academic library is much more than books.  We have access to laptops, 3D printers, electronic resources, study rooms and yes, books.  Libraries are key to being a successful student, no matter where you come from – when you are in a library you have equal access to everything. I'm so proud to have a career in library work."
-Bess Watts
Interlibrary Loan Specialist / Principal Library Clerk
Monroe Community College
CSEA Local 828
About the libraries of Monroe Community College:
Brighton / Rochester — The mission of the MCC Libraries is to provide all individuals in the college community with a selection of books and other resources and materials to aid the individual in the pursuit of curricular excellence as well as the furtherance of personal educational goals.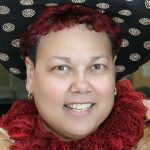 Rochester — "I want everyone who walks through these doors to know the library is a safe place—a place where everyone can share learning experiences and where all voices are understood. Library workers can really shape and mold the next generation. We try to instill a love of learning in the children who attend our programming and encourage care givers to contribute as well. I've seen first-hand how library employees have the ability to help local families grow stronger bonds in our community."
-Carmen Gonzalez
Library Clerk
Sully Branch Library / Rochester Public Library
CSEA Local 828
About the Rochester Public Library:
The Rochester Public Library is a system of eleven libraries (the Central Library in downtown Rochester and ten urban neighborhood branches) serving as a vital resource to the Western New York region. Our libraries foster lifelong learning, personal enrichment, and prosperous communities.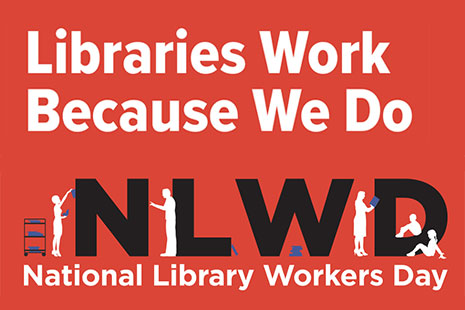 -Story & Photos Ove Overmyer
CSEA ©2019