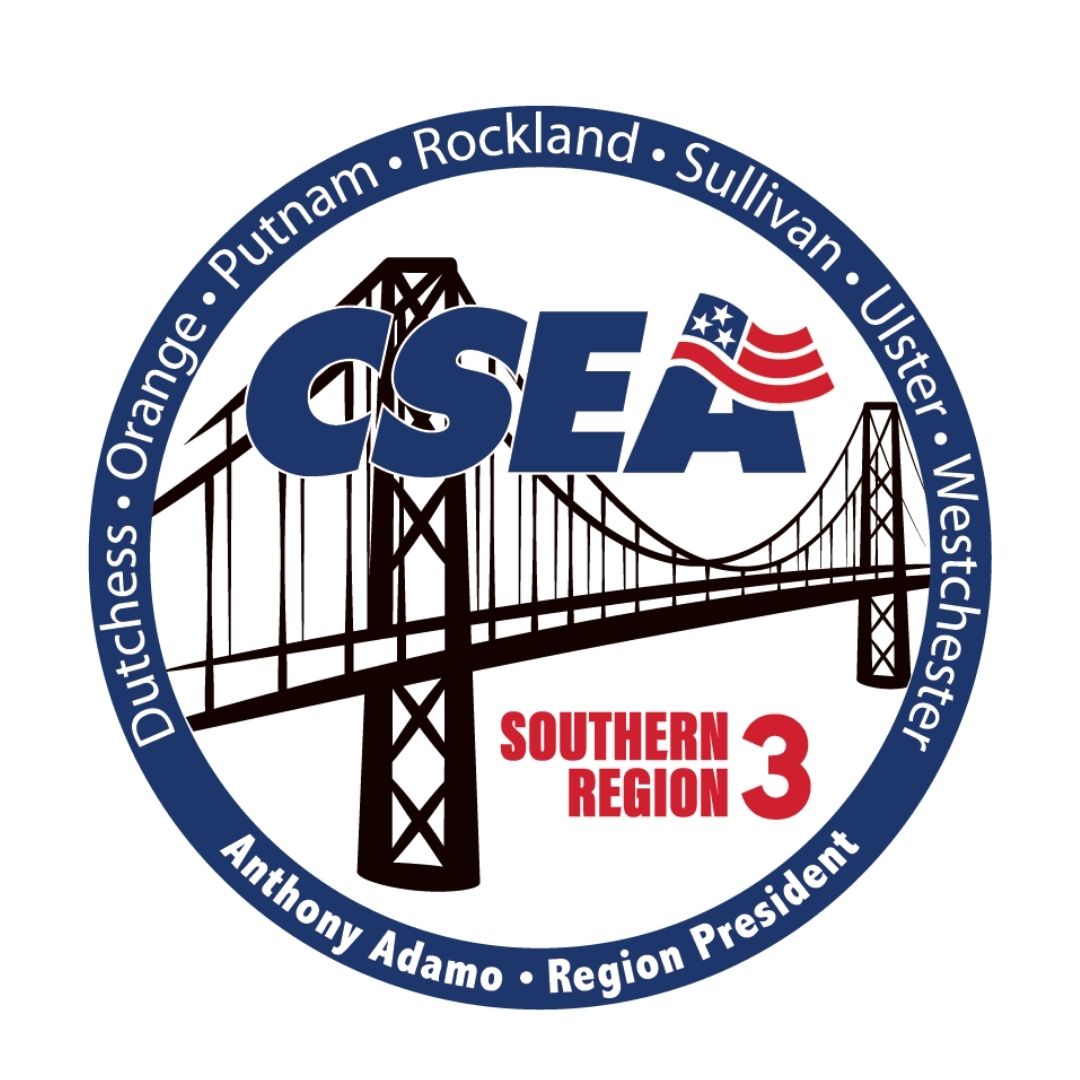 CSEA's Southern Region covers seven counties across the greater Hudson Valley area, representing workers in state government, local government, school districts, libraries, public authorities, and the private sector. The region has approximately 37,000 members across the following counties: Orange, Ulster, Sullivan, Putnam, Dutchess, Westchester, and Rockland.
A special message from President Mary E. Sullivan
CSEA members work hard every day, and all year long. A day or even a month of appreciation doesn't quite seem like enough to adequately express my gratitude for your commitment and dedication. 
Please watch this fun and creative video – which I think highlights the variety of the work CSEA members do on behalf of all New Yorkers. Enjoy and share it with your fellow CSEA members, friends and families. 
Thank you for All You Do!
Mary E. Sullivan, CSEA President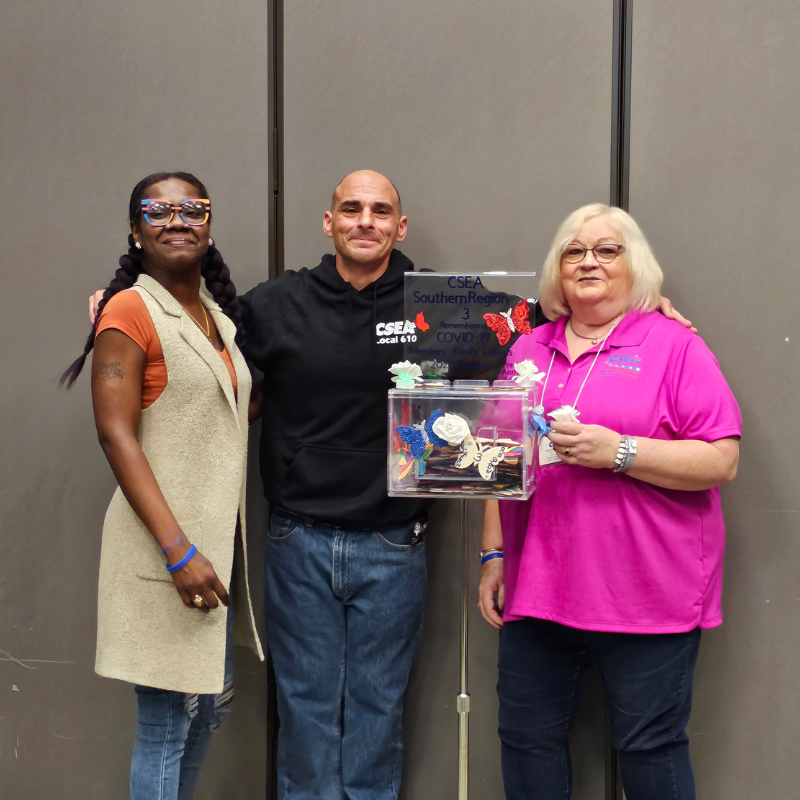 Fall conference features new workshops and special tribute
OVER 130 GATHER IN SULLIVAN COUNTY
Our Southern Region Fall Conference made a real splash, with over 130 activists from across the seven counties of our region taking part in a long weekend of union education.
Thanks to our Southern Region Education and Training Committee, conference participants enjoyed a number of workshops never before presented at one of our region conferences. Presenting fresh material is an important way to engage even the most seasoned CSEA activists, since there is always something new to learn!
The weekend's plenary session featured a thoughtful and thought-provoking discussion with NYS Supreme Court Justice Meagan Galligan, Orange County Sheriff Paul Arteta, and Putnam County Sheriff's Office Senior Investigator Corinne Pitt. They covered a number of timely topics including the opioid epidemic, drug and DWI treatment courts, scam prevention, and an important explanation of the realities of human trafficking.
One workshop took a look back at the Covid-19 pandemic and how it has impacted us long-term. As part of the workshop, attendees were encouraged to decorate a wooden butterfly in honor of a CSEA member, family or friend lost to Covid. That memorial will be on display at the Southern Region Office in Beacon.
Dutchess fundraises for Special Olympics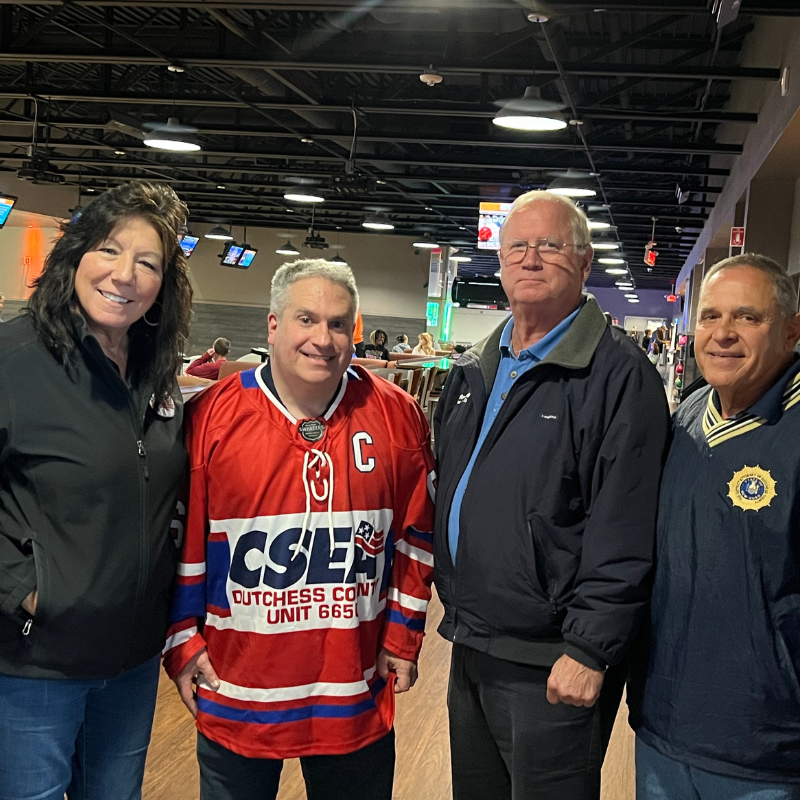 CSEA Dutchess County Local 814 held its second annual bowl-a-thon on Oct. 14 at Spins Bowl in Poughkeepsie, with proceeds being donated to Special Olympics New York.
There was strong turnout from CSEA members, as well as supporters from the community. Guests included Dutchess County Executive candidate Sue Serino, Dutchess County Sheriff Kirk Imperati, Dutchess County Clerk Brad Kendall, Family Court Judge Joe Egitto, and Dutchess County district attorney candidate Matt Weishaupt.
Helping families escaping domestic violence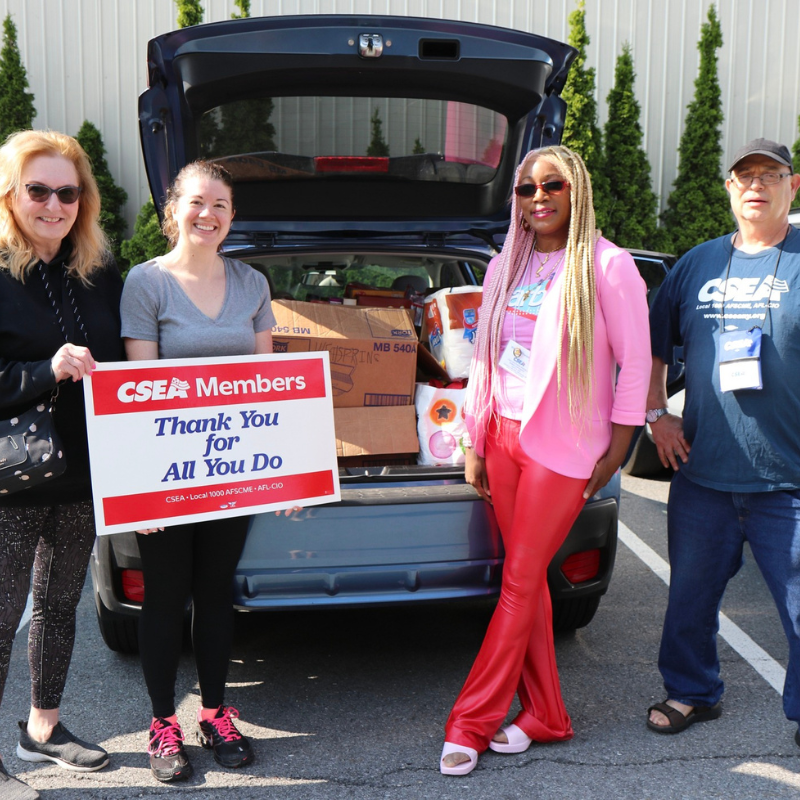 When Southern Region Women's Committee Chair Vivienne Brunson learned that our 2023 Spring Conference would be held upstate, she and her fellow committee members decided to undertake a service project that would benefit the local community there.
The result? Nearly $4,000 worth of donations of hygiene supplies, diapers, household goods, and gift cards donated to Wellspring of Saratoga, a non-profit there that supports families building new lives after escaping domestic violence.
Two volunteers from Wellspring came to our conference on its final day, where they filled two vehicles to the brim with donations from CSEA activists attending the conference. They even received a new stroller set donated by Taconic State Parks Local 108.
Click here to view a personalized thank you message from leaders at Wellspring.
Mark your calendars for these upcoming events!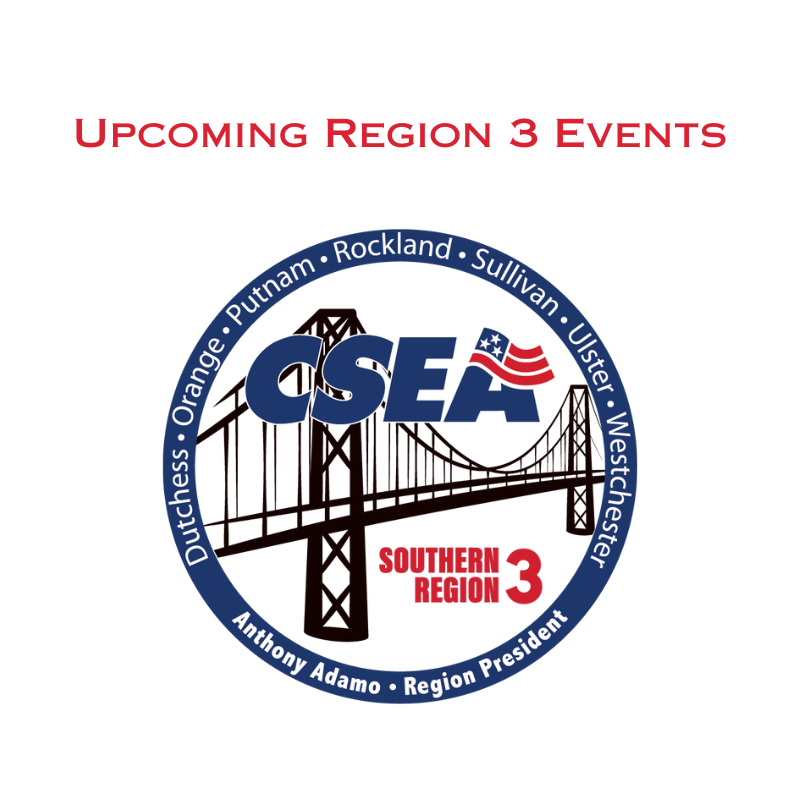 Save the date for these 2023 upcoming events. Event registration info will be sent via email, so please be sure you have your personal email address on file at cseany.org.
Fishkill Polar Plunge: February 17, 2024. More details TBA.