Education and Training
The CSEA Education and Training Department offers a wide range of labor education workshops for CSEA activists. These workshops are designed to develop and teach the distinctive skills required to negotiate contracts, administer contracts, represent bargaining unit members, and build and strengthen our union.
To achieve these skills, the Education and Training Department incorporates a variety of instructional methods including:
Lectures
Case studies
Role playing
Discussion
Demonstrations
Audiovisual presentations
The workshops are continually updated to reflect the changing needs of our membership. Practical experience is combined with theory to insure that the participants will be able to confidently apply their acquired knowledge and skills when in the workplace. Each participant receives reference materials as part of the workshop and a certificate of completion.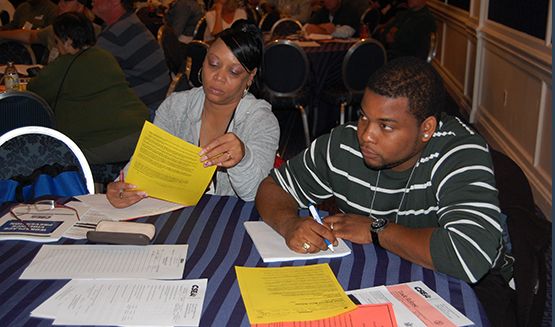 Labor and Education Links