Coronavirus Information
The COVID-19 pandemic continues to impact workers throughout New York, and CSEA has created an informational page to share accurate information regarding the many labor relations issues that have arisen from workplace closures and implementation of safety protocols.
The staff professionals in our union's Occupational Safety & Health Department have been closely monitoring the situation and providing appropriate guidance to union members. This includes a series of available on-demand webinars, and a section of Frequently Asked Questions.
CSEA endorses Kathy Hochul for Governor in 2022
CSEA President Mary E. Sullivan officially announced our union's endorsement of New York Governor Kathy Hochul for Governor in the 2022 General Election.
In announcing CSEA's endorsement, Sullivan shared a conversation she had with Governor Hochul last week, where they discussed the proposed State Budget and issues of concern to CSEA members.
Watch this video of their conversation here.
Visit Governor Hochul's campaign website.
State employees: Get information updates on State Contract Negotiations
We have a brand-new resource for CSEA-represented NYS Executive Branch workers seeking information about our ongoing State Contract Negotiations, our S.C.A.N. – State Contract Awareness Network. This includes a members-only web page where you can get information on the process, meet the members of our Negotiating Team and read the latest updates. On that page, you can also signup to receive weekly email updates to your personal email address (no employer-provided emails will be accepted) to stay up to date on any progress throughout the process.
Note: in order to visit this page, you MUST be a registered user of this site and logged in. Only Active State Executive Branch (ASU, ISU, OSU & DMNA Bargaining Unit) members will have access. To create an account or reset your password, click here. You will need your CSEA Member ID. If you don't know it, get it here.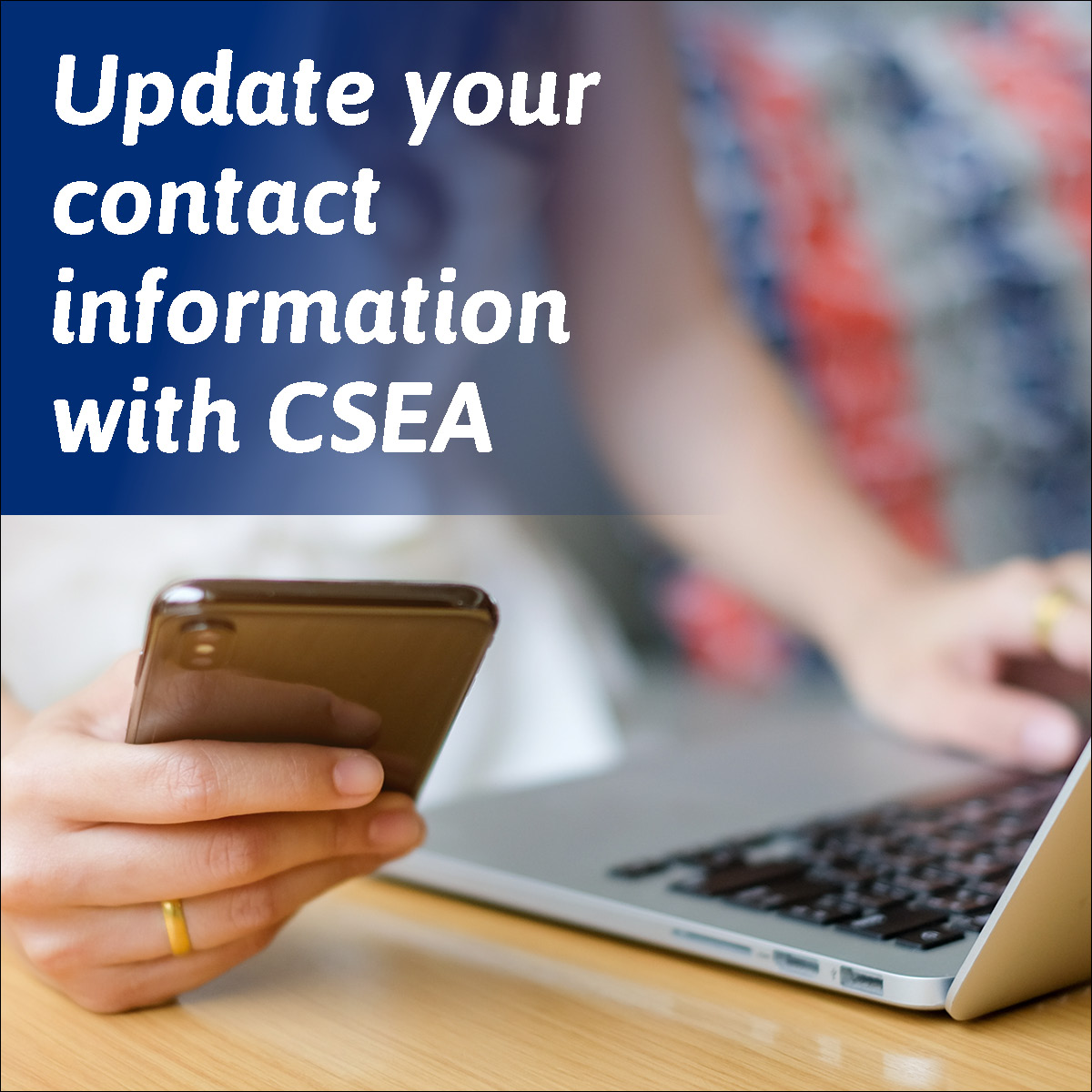 Do we have your email address?
Now more than ever, it's important for our union to be able to communicate. Please help us make sure we have your most current contact information. Update us by sending an email (please include your full name) or by logging into this site or creating your online member account. Once logged in, select "MY CSEA ACCOUNT" in the application dropdown box and make sure your information is current, especially your email address.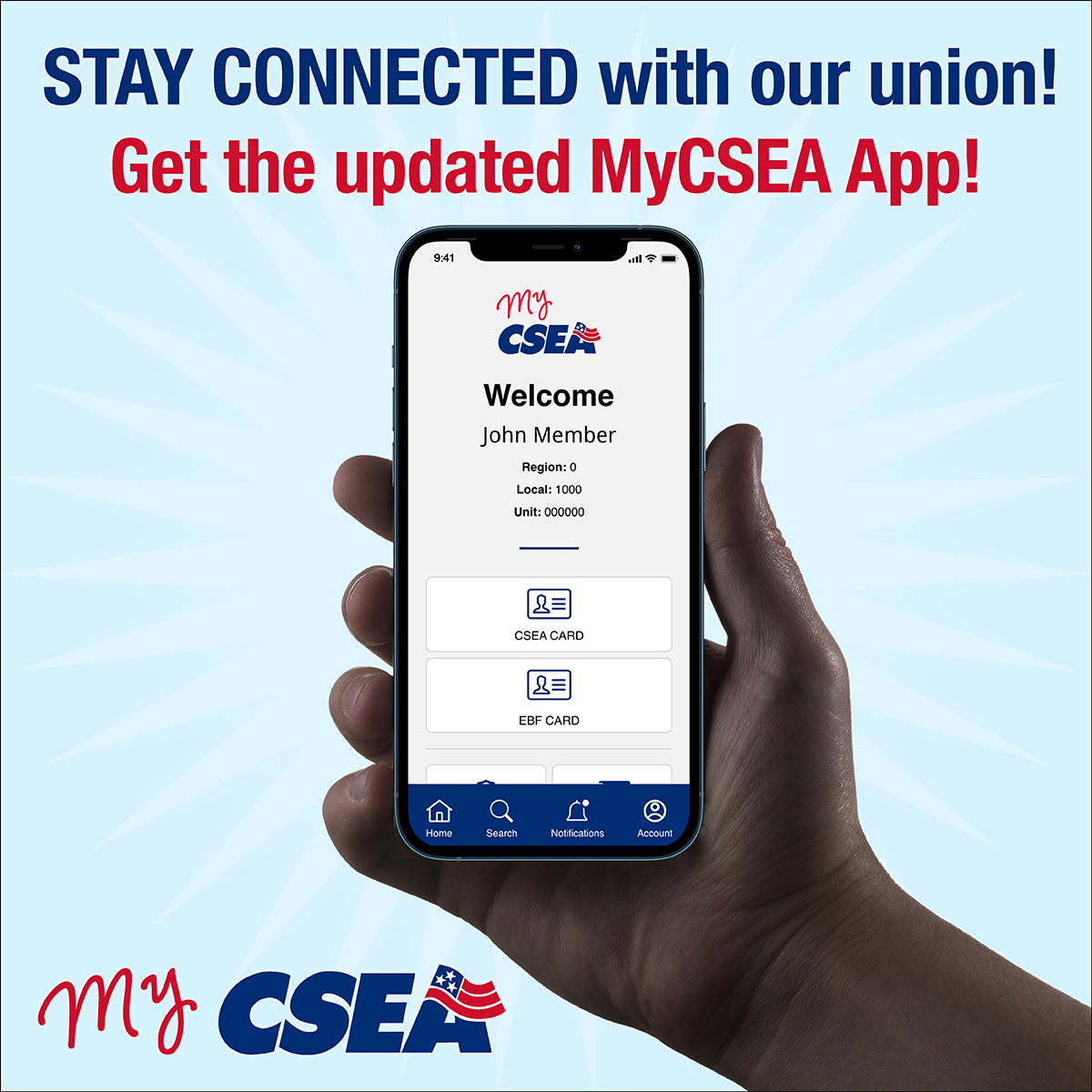 Download the Updated My CSEA smartphone app!
We've just launched a completely updated version of our popular My CSEA smartphone app, available for both Apple and Android devices, which keeps you even more connected to our union and provides important information about your representation and benefits. It's all just a touch away!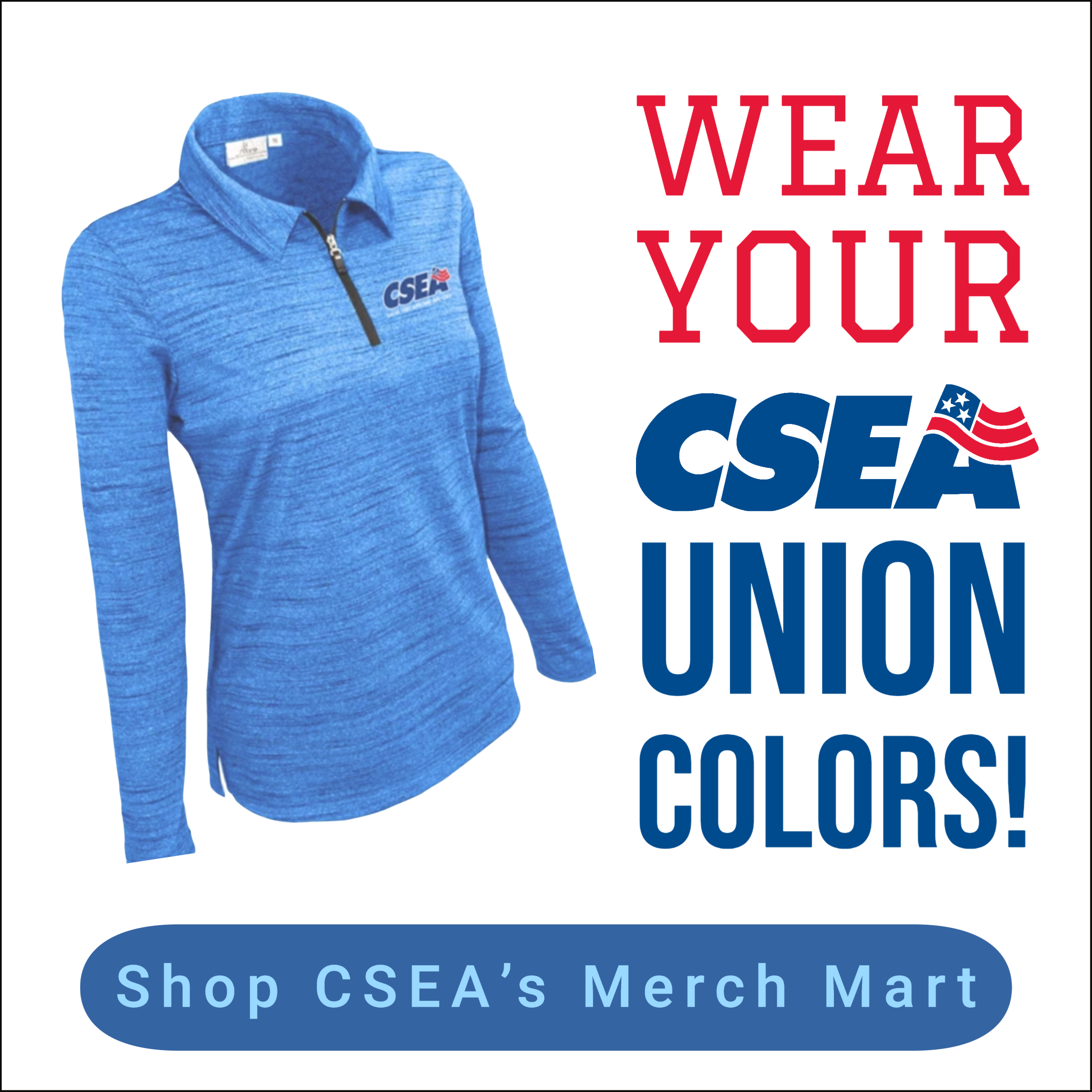 Show OFF your union pride WITH A CSEA SHIRT!
Visit CSEA's Merch Mart today to purchase shirts and hats bearing the CSEA logo which are union-made in the USA and offered through our partner Ethix Merch.
Order today and wear them with pride and show off your union colors!
Featured union news around our Regions